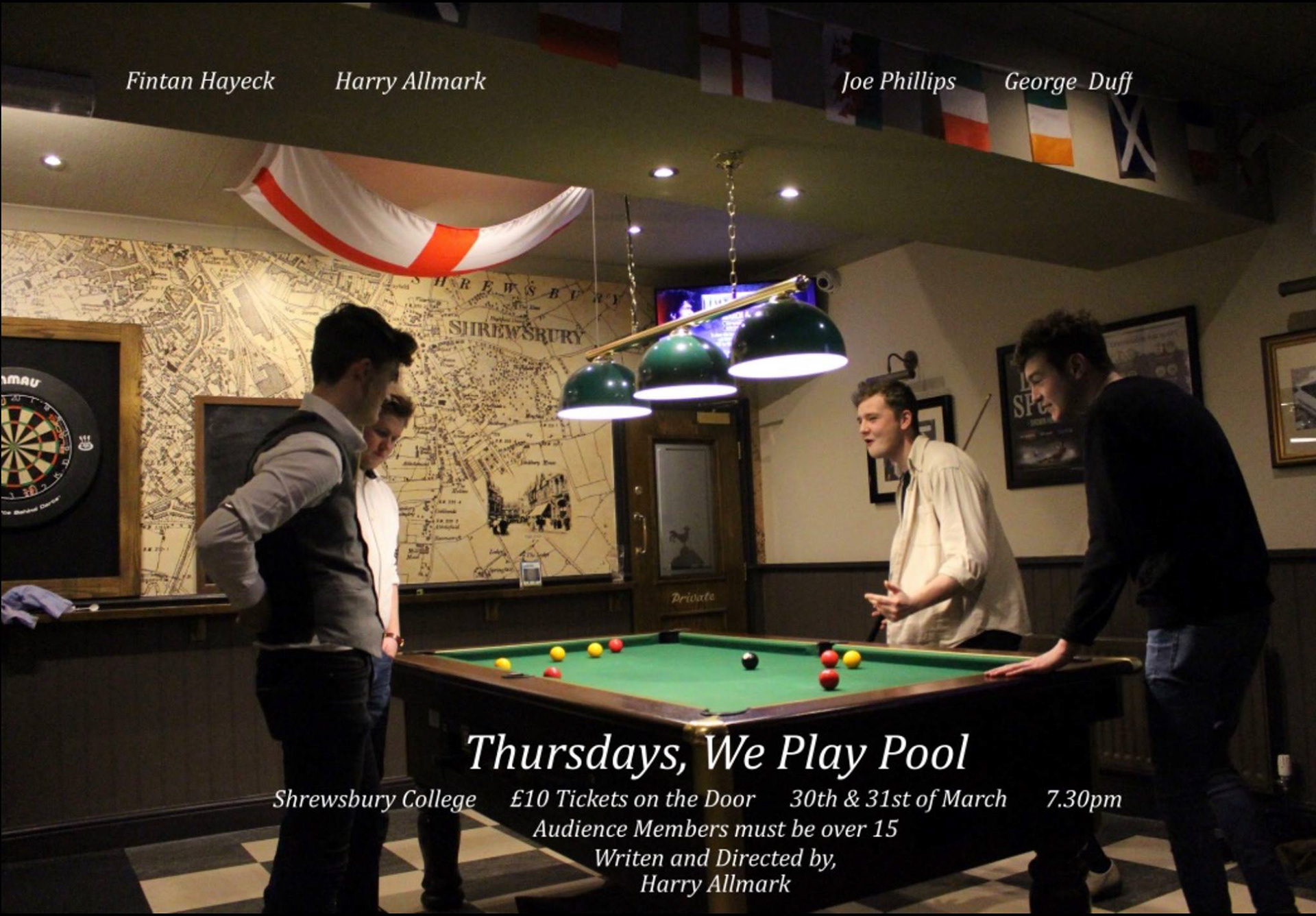 'Thursdays, We Play Pool' is play based around 4 boys weekly pub outings to train for the town's pool tournament. Written by Harry Allmark at the age of 18 'Thursdays' was based around him and his friends regular pub meetings during their gap year when Harry and his friends had finished college education and were login through a point in their lives when they were individually deciding who they wanted to be and whether or not they wanted to leave home and go onto further education. They play took inspiration from Mischief Theatre, Michael Frayn and slapstick theatre combined with British awkward humour while spoofing amateur dramatic theatre.
Alfie is putting on a play for his A-Levels and has written a show based around his and his friends endeavours. Unfortunately, Alfie doesn't know much about theatre and has cast his friends. While trying to - dramatically - tell the story of their regular weekly pool nights, Alfie and his friends struggle to stay on track; forgetting lines, falling out with each other and even obliviously drinking real beers rather than the non-alcoholic ones provided. 
Heart, soul an important message and even basic acting skills - 'Thursdays, We Play Pool' has none of these things. But the balls are racked and the pints are poured so you might as well head down to the pub - besides, what better is there to do on a Thursday evening.
'Thursdays, We Play Pool' was devised throughout the month of February 2017 and performed at the beginning of March in the HQPA Theatre at Shrewsbury College of Arts and Technology. The play was performed in front of 2 sold out audiences and met with a positive reception.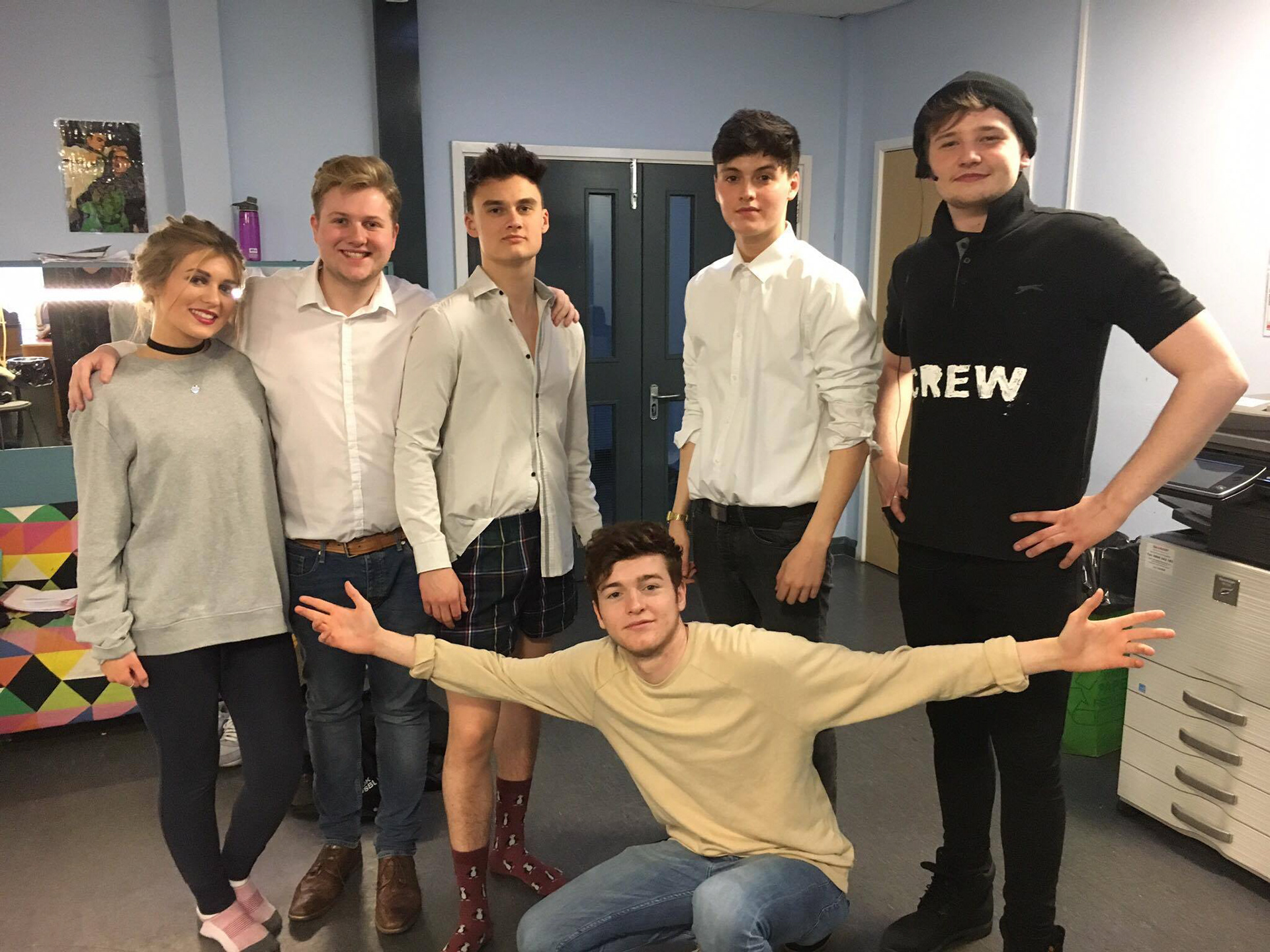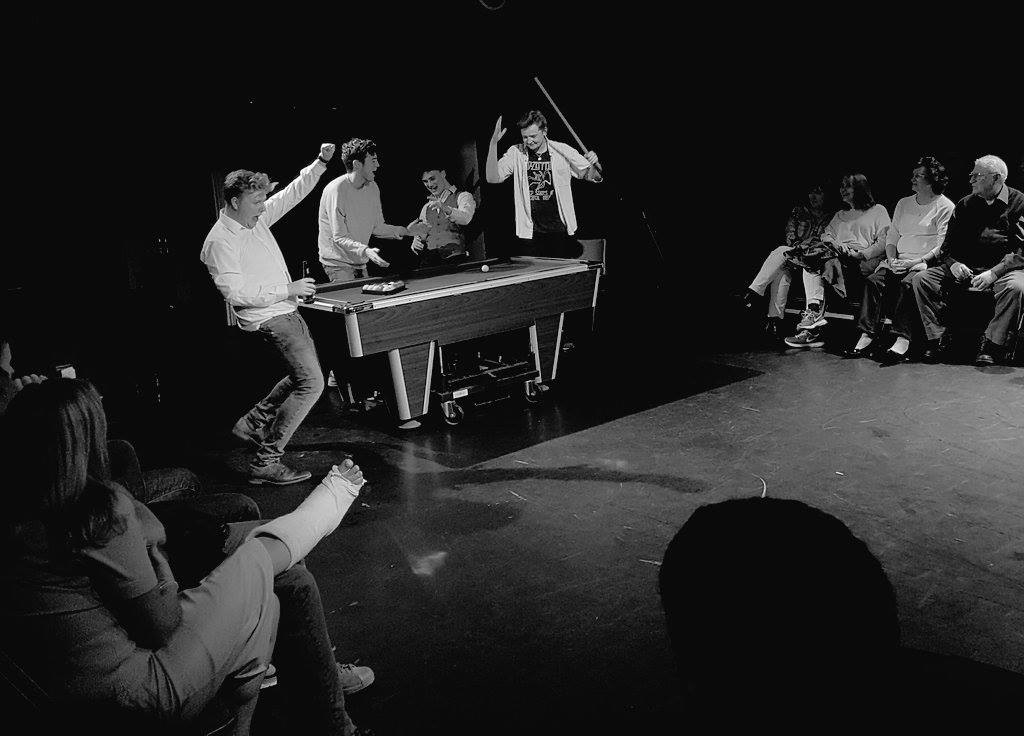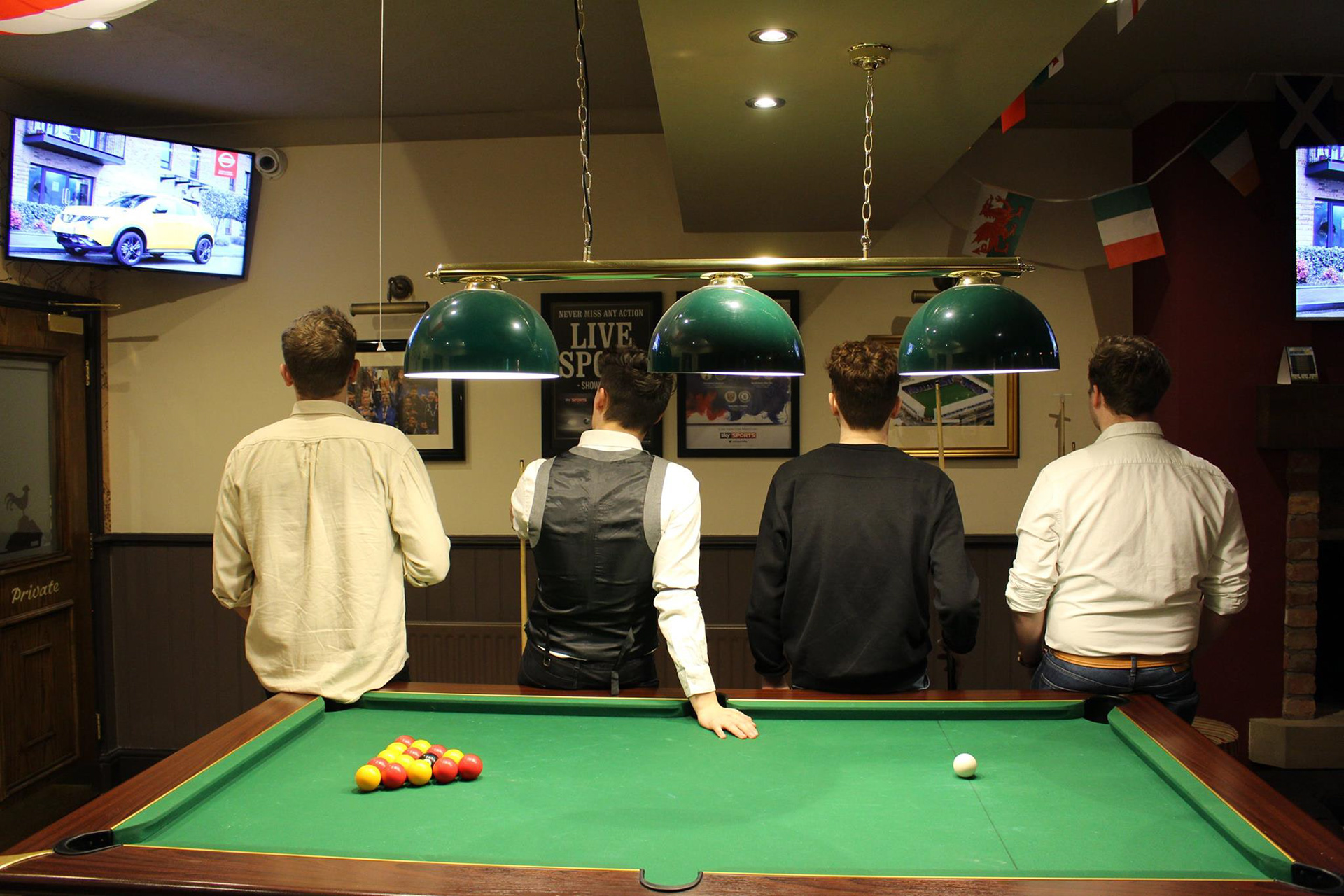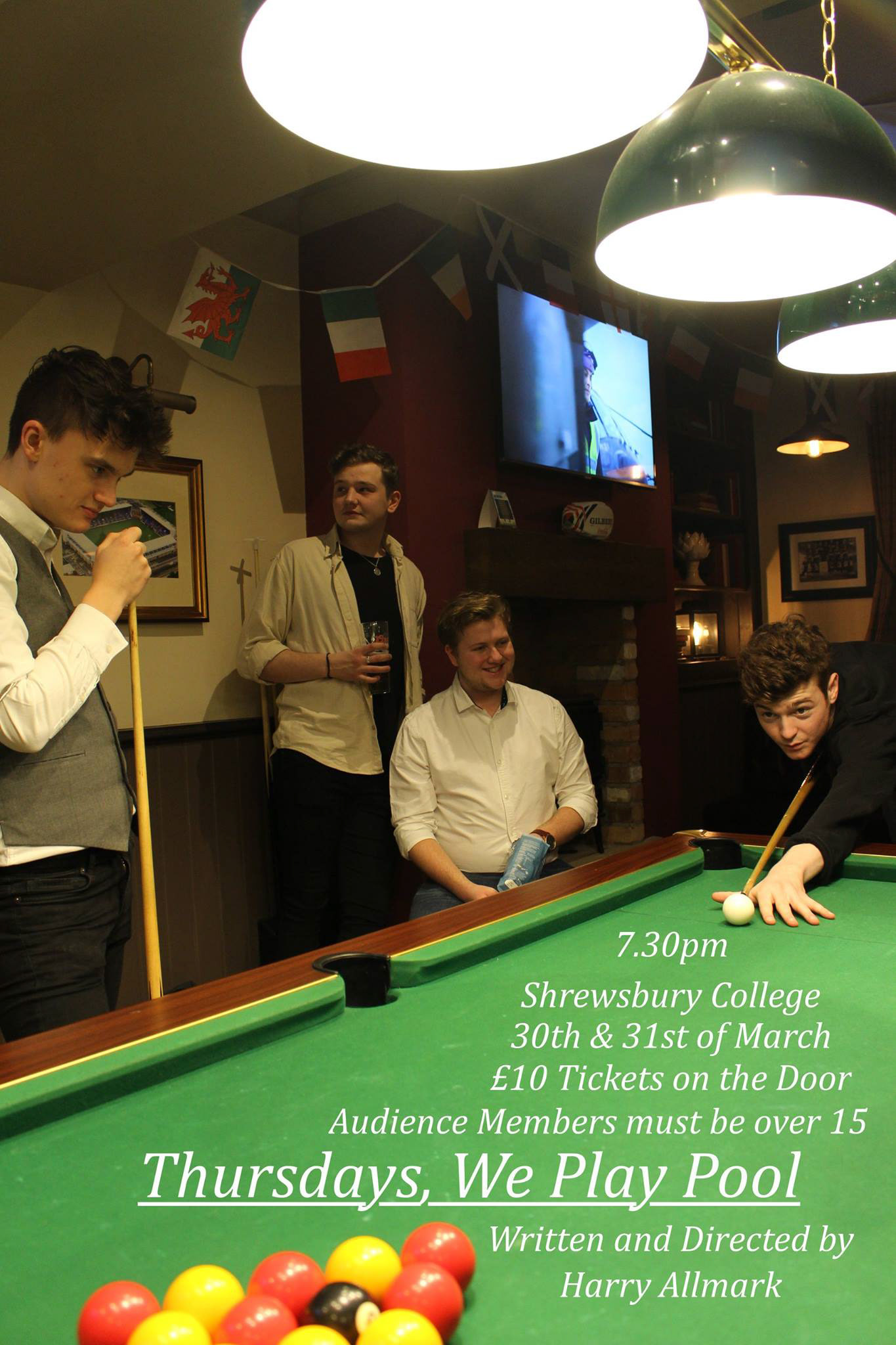 'Thursdays, We play Pool' was a fantastic project which provided an opportunity for young aspiring theatre creatives to gain experience working, devising and producing a piece of new writing. That being the cast the script has its share of issues - mainly being developed by a group of loud 18-year-old boys. Currently the play is being re-written (while keeping its core foundations) as an hour-long fringe performance, adding a split perspective from both male and female coming-of-age issues, tackled comedically. 
The play is being re-written by Harry Allmark and Hanna Jones, and is being produced by Prized Whale Productions.