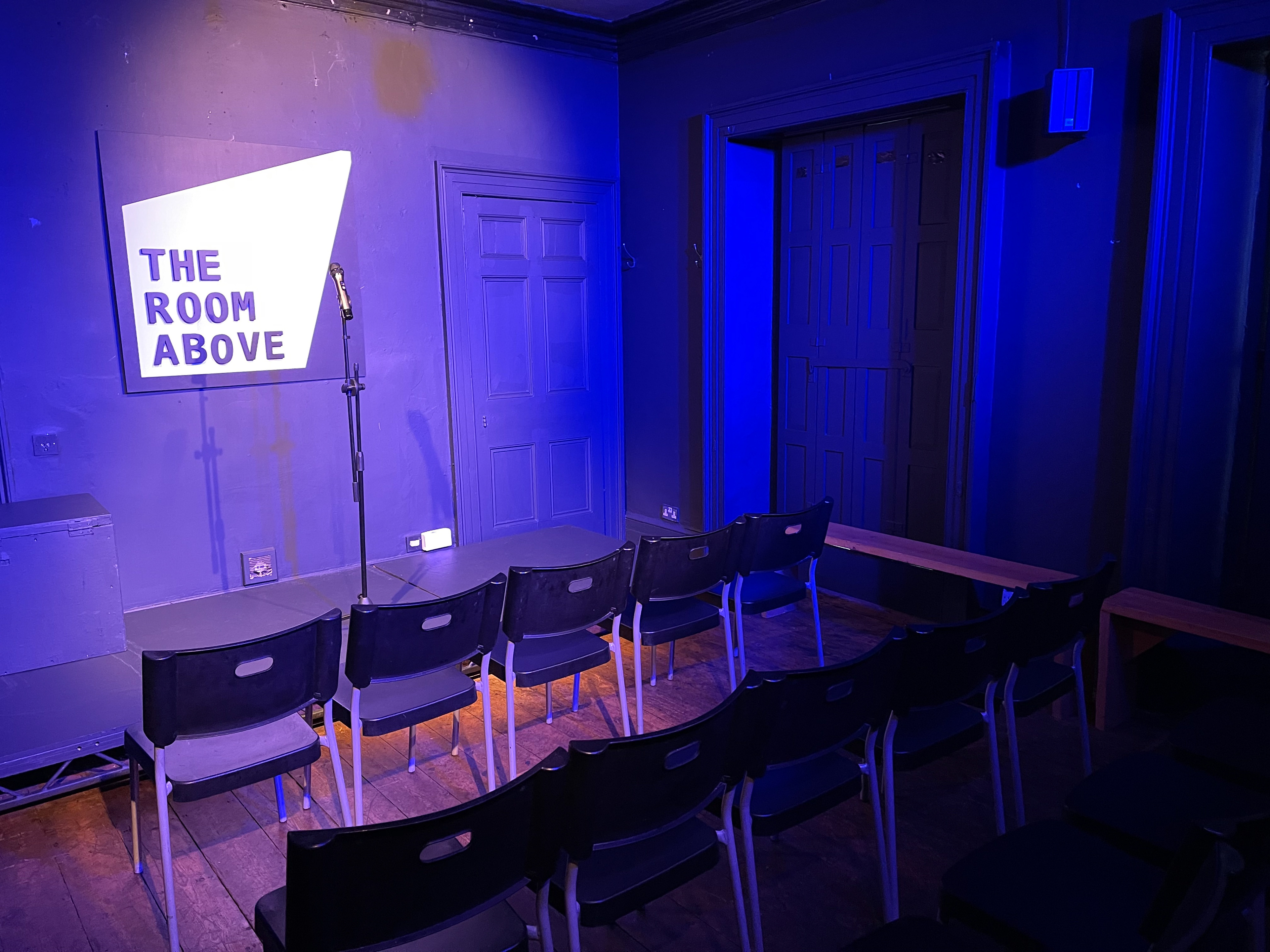 As of November 2019 Harry Allmark is the company manager for The Room Above Theatre, located above the White Bear pub in Bristol and became Artistic Director following the reopening of the theatre after the COVID-19 pandemic in August 2021.
Harry is developing a new programme of work including comedy improv performances, regular comedy nights, in house sketch troupes and new devised theatre - while also working with the community to develop and support new project and upcoming talent.
Harry also commissions work in the theatre and is the venue booking manager securing interesting innovative performances from Bristol based, and touring, companies. Harry developed a new terms and agreements contact for all performances to sign and manages the invoices that get sent to each company.
Harry is interested in community theatre and communal spaces across Bristol, and the UK, that bring people together and has found a great pleasure in meeting so many new creatives and assisting them with their productions. 
The Room Above was first opened in 2011 as The Wardrobe Theatre and was the foundation of the internationally acclaimed 'Wardrobe Ensemble', the Wardrobe Theatre moved to the Old Assembly Market in 2015 and in 2016 the theatre re-opened as The Room Above under the new management of Sam Patching. Today the theatre is co-ran by both Harry Allmark and Jacob Burley.
If you are interested in bringing a show to the theatre or learning more about what the space has to offer please don't hesitate to get in touch by emailing hello@theroomabove.com
Alternatively, if you are interested in speaking to Harry Allmark about any producing or company management opportunities please do contact him via the 'Get in Touch' section or visit The Room Above website.