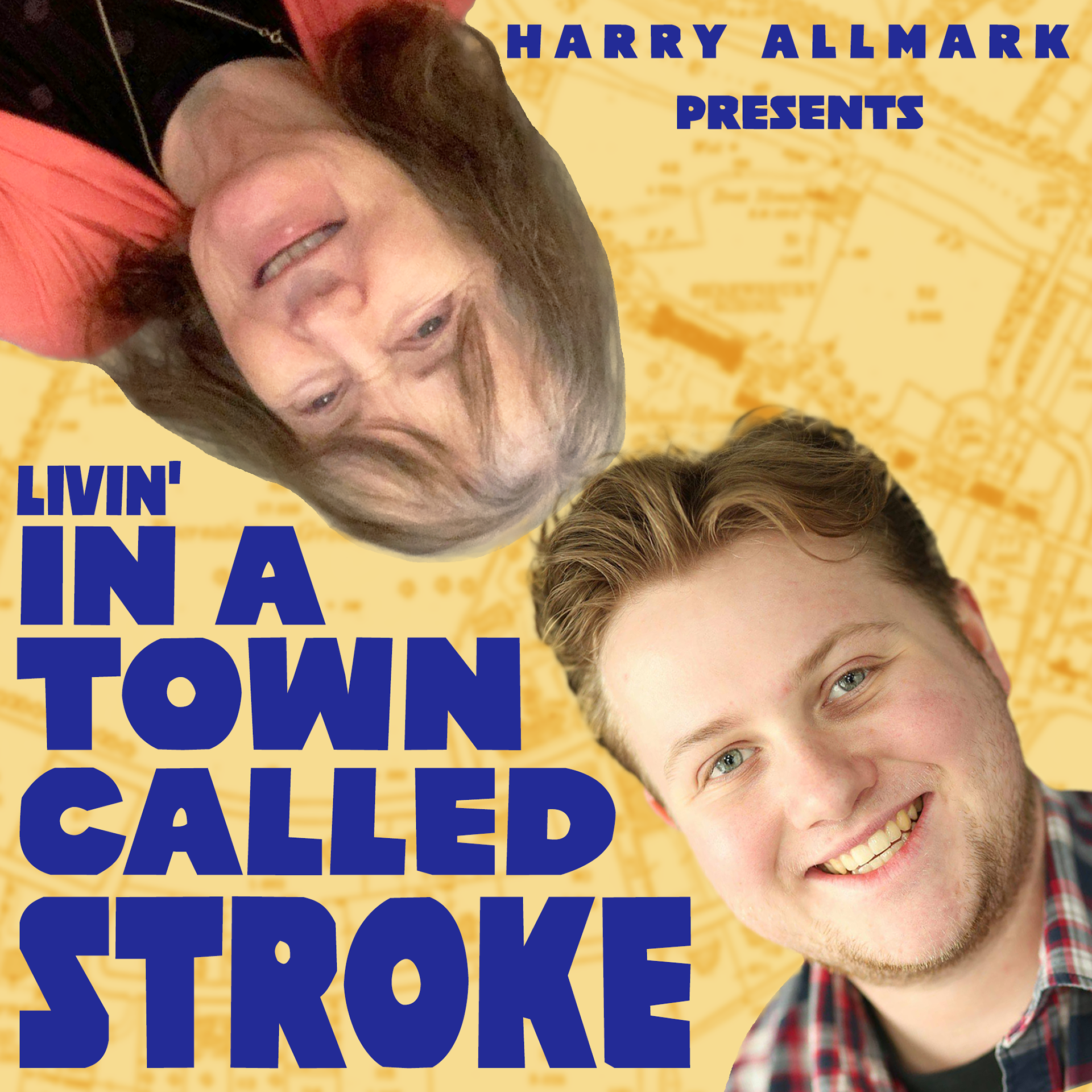 A couple of weeks ago my nan sadly suffered a stroke. Since then I've been taking care of her while she recovers and now she's feeling better I've started filming us over lunch while we have a chat and a laugh about any old thing. So, join me (Harry Allmark) and my nan while we cook health food and have a lunch time chat. In this episode we talk about what happened on the day she suffered a stroke and the days that followed.
In this episode me and my nan discuss the lockdown I then UK, how she kept herself busy and what she struggled with. We also discuss her hobbies from pre COVID and what she hopes to do again once this is over. Our lunch today was a homemade pesto with carrots and pepper to dip. Nan's rating 3/10 hahaha.
In the third episode of Livin' in a Town Called Stroke me and my nan discuss her wild and crazy theories about how we evolved (WARNING: HER THEORIES ARE FAKE NEWS). We also start speaking about the current pressures of beauty in today's society and talk about body positivity. For lunch we had eggs bakes in avocado with a homemade hollandaise sauce: nan's rating 5/10 for wastefulness but 8/10 for taste. 
In this epiosde me and nan chat about love! She recalls; her first dates with grandad, tales from living in Australia, and some questionable mirrors! We chat over some lush Singapore noodles from Joe Wicks to help keep her fit while she can only do limited movements. 
Nan's rating: 10/10!! We also have some cracking new artwork designed by Matthew Wilson that we can't wait to share!
In this episode me and nan chat about fame! What it means to be famous and if she'd like to be famous. It's worth noting that this episode was filmed just after we uploaded our first episode of #TownCalledStroke and she was taking the interweb by storm! 
We also play some memory games, testing nan's ability as she recovers - if she wins the memory game she could potentially win 5 WERTHER's ORIGINALS! (The Grandma Favourite) We chat over some Piri Piri Prawns, following one of Joe Wick's recipes in Lean In 15. 
Nan's rating: 8/10 (Prediction) and I forgot to ask her at the end, but she's ask me to make it a few times since, so I think she'd woulda given it a 10/10! We hope you enjoy and stay safe x
In this episode nan tackles two of life's biggest questions, what would you take if stranded on a desert island, and if you could have any super power, what would it be? 
We chat while munching down a Sunday Lunch from The Anchor in Frankwell, Shrewsbury. As nan proclaims it to be the best place to grab your Sunday lunch in Shrewsbury - and they're doing take outs during the lockdown! 
Nan's Rating: 9/10 - the portion was a bit too big for her, but if you ask me - that's a good thing! I'd rate it 10/10 all day long! Hope you enjoy and stay safe x
In this episode me and nan discuss pop culture, her favourite shows, films and music (which includes The Prodigy!) and how pop culture has had any effect on her recovery process. We chatted over a tomato based dish from Joe Wicks but I accidentally added a touch too much spice.
 We hope you enjoy this episode and stay safe x